Fashion Guide: How To Pull Off The All White Trend
An all white look is one of my favourite looks when the weather starts getting a little bit brighter outside! In my opinion, a white outfit is so elegant and chic! Can it be a bit hard to pull off this trend!? Yes, it is difficult but totally do-able! In today's post, I want to show you how you can pull off this trend and look stylish and classy!
1. Mix up your fabrics!
Adding white pieces will give your wardrobe a new lease of life this year! The first thing you can do to rock this look is……mix up your fabrics!! Mix a white tee and a midi skirt and you'll get a perfect look for those bright sunny days!
2. Always Match Your Whites
The next tip I would give is…always match your whites! I learnt recently that there are loads of shades of white!!  Winter white, ivory and many more tones, but they don't always compliment each other. So when you're putting together an outfit, make sure to keep the tones in mind. Before you leave, ask yourself, do the shades work together or does one white look so bright that it makes the other almost look dirty?
3. Don't be afraid to add tan
Adding a bit of tan always looks good when you're wearing white on white! I think it really pops when you look sun kissed. Add spray tan or self-tanner at least 24 hours before to get that sun kissed, glowy look. A few hours is not enough time for the tan to really take to the skin, and bathing is required after using tanning products before you wear all white.  It will keep clothes clean and your tan intact.
4. Add Accessories
Adding accessories is always a nice way of breaking up an outfit! Let white attire be the backdrop and create art with your accessories. Add a gold/silver piece or dainty pieces for an understated look that lets you be the focal point.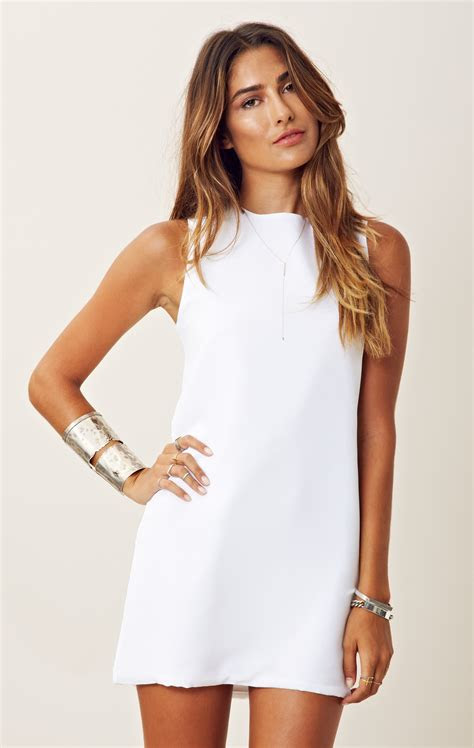 I love this chic yet ever-sleek aesthetic. What do you think of this trend? Do you have any tips/tricks when it comes to wearing white? Let me know in the comments below!!